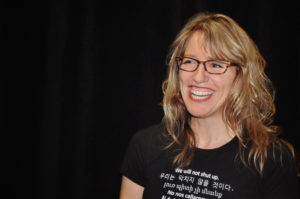 About Lily
Lily Dayton grew up in California near the U.S.-Mexico border. As soon as she was old enough to write, she began filling notebook pages with stories about the world and people around her. Her insatiable curiosity drove her to study science. She earned her bachelor's degree in zoology and worked as a field biologist, park ranger and high school biology teacher. Throughout this time, she continued to write.
She started writing professionally as a science writer, quickly broadening her work to encompass a vast range of topics that interested her—from arts and culture to health and wellness, travel features, author interviews and stories about social justice.
Lily's work continues to span a diversity of topics and genres. As a freelance journalist, she specializes in long-form and investigative features. As a creative writer, she writes fiction, poetry and personal essays. Her work has appeared in the Los Angeles Times, Pacific Standard, the San Jose Mercury News, KQED State of Health, the Monterey Herald, California Health Report, and a wide variety of other outlets. Several of her essays have been included in anthologies. She wrote the book Sea Otters for the Monterey Bay Aquarium and was awarded a national fellowship from the University of Southern California's Annenberg Center for Health Journalism in 2017. She is the fiction editor of Reed Magazine's California edition.
Lily lives in Santa Cruz, California with her biologist husband, their two daughters and a menagerie of other animals, including a six-foot boa constrictor. She's currently working on her MFA in fiction at San Jose State University.